Globally, various regulatory compliance certifications are applicable to ensure operational requirements of any embedded/electronics product before launched in the market. The devices which are certified against mandatory regulations would stand higher from non-certified products. Users will always trust buying certified products that ensure limited wireless influence (SAR-Specific Absorption Rate) and safety/precautionary measures under different domains (commercial, industrial, automotive, etc.). Such compliances should be considered as one of the important phases of the entire PDLC (product development life cycle).
Regulatory compliance aspires organizations to build a product with assurance to comply with relevant laws policies, and regulations applicable country-wise across the globe. One of the key considerations in building a certified product is how and when to integrate compliance modules along with other PDLC modules (feasibility, hardware/software design, development, QA tests). 
Certifying Labs could provide their expertise during certification processes for electronic products, but designers/developers and system engineers would make a difference to their employer by knowing the overall picture of regulatory compliance across the world. This blog majorly targets on understanding various Regulatory compliance standards for various electronic products that are imposed in different geographies. It will focus on covering countries belonging to larger economies and having broader selling markets like North America, Brazil, Canada, Europe, Mexico, China, India, Singapore, Australia, and New Zealand.
Regulations followed world wide
Based on recent changes in international trade regulations, it's demanding now to estimate product certification plans with targeted country markets and advisable to integrate it as a part of the overall PDLC to reduce time-to-market. It's always recommended to run pre-compliance testing in parallel to design validations, field trials and production transfers, which would facilitate manufacturers to accommodate long lead-time for final regulatory certification processes. Regulatory standards compliance vary not only by product category and industry, but often by country-wise regional locations. For instance, recently Mexico has imposed a new NOM-221 (in-country cellular testing) standard as a mandatory requirement for any IoT Product which contains a 3G/4G/5G cellular connectivity for cloud communication. Hence, an inclusive plan of certification along with product design and development could make a significant difference in managing product variants/models & production SKUs.
Let us see various country-wise regulatory standards and bodies governing compliance amendments along with factory verification and issuing certifications. 
Connect with us or email for cost and timeline estimation for regulatory standards compliance and certification for any embedded product development.
Region
Country
Required Certification
Test Standards followed & Regulatory Body

North America

United States of America (USA)

FCC & sDoC

Federal Communications Commission (FCC, 47 CFR Section 2.907) & Suppliers Declaration of Conformity (SDoC, 47 CFR Section 2.906); Certificates issued by Telecommunication Certification Body (TCB)

Canada

ISED (formerly IC)

Innovation, Science and Economic Development (ISED) – formerly Industry Canada (IC);
EMC testing based on Interference Causing Equipment Standard (ICES-003);
Certificates issued by Foreign Certification Body (FCB)

South America

Brazil

ANATEL


National Telecommunications Agency (NTA); Testing carried out by Designated Certification Body (OCD)

Mexico

NOM (Norma Oficial Mexicana) & IFETEL


IFETEL "Instituto Federal de Telecomunicaciones" (formerly COFETEL) and NYCE (NOM 208, 221, 019); Local representative is required for telecom in-country testing

Europe

United Kingdom (England, Wales and Scotland)

UKCA (UK Conformity Assessment)


UKCA Mark has been introduced from 1st January, 2021. The devices with a valid CE marking do not need UKCA till 30th June 2023. From 1st July 2023, new devices must meet the UKCA marking requirements. UKCA Mark is valid only in Great Britain and won't be recognized in the EU, EEA or Northern Ireland markets


All other European countries

CE (European Conformity)


CE Mark serves in European Economic Area (EEA) and the European Union (EU) with directives (EMCD, RED, LVD etc.); It is allowable to self-declare compliance (sDoC) complying EU regulations; Certificates issued by Notified Body (NB) RED & EMC; European Radio Equipment Directive 2014/53/EU (RED)


Asia

China

SRRC, CCC (China Compulsory Certificate), CCC self declaration,
NAL (Network Access License)

State Radio Regulation of China (SRRC) Type Approval; Testing and certifications are required to be carried out in country; NAL certificate is also required for telecommunication equipments which is issued by Ministry of Industry and Information Technology (MIIT);
Without a CMIIT ID, no product can be imported/distributed into China

Hong Kong

FCC or EU test reports can be used


Office of the Telecommunications Authority (OFTA); In country testing is required

Taiwan

NCC


National Communications Commission

India

BIS/WPC


Ministry of Electronics and Information Technology (MEITY); Bureau of Indian Standards (BIS); Department Of Telecom's (DoT) Wireless Planning and Coordination Wing (WPC) wing; UKAS/EU test reports accepted; Local representative is required


South Korea

KCC


Korea Communications Commission (KCC); Test report from (National Radio Research Agency) NRRA-accredited laboratories accepted; In country testing is required

UAE

TRA, ECAS and ESMA


Telecommunications Regulatory Authority (TRA) body; Emirates Standards & Metrology Authority (ESMA) body
ECAS (Emirates Conformity Assessment System)


Singapore

ILAC


International Laboratory Accreditation Cooperation
(ILAC) accredited; FCC or EU test reports can be used; Local representative required


Japan

MiC, TELEC, VCCI mark


The Voluntary Control Council for Interference by Information Technology Equipment (VCCI); Ministry of Internal Affairs and Communications (MiC); MiC has an appointed Registered Certification Bodies (RCB) to issue certificates


Australasia

Australia & New Zealand

ACMA


Australian Communications and Media Authority (ACMA); Test reports and certificates for EU (CE) and US (FCC) approval are recognized by the ACMA (No retesting)


RCM


Radio Spectrum Management Group (RSM); CE Mark and FCC test reports can be leveraged as part of the application process
How VOLANSYS can help?
VOLANSYS helps manufacturers to bring their products into the worldwide market and gain the share globally. We can facilitate and guide you with in-depth knowledge about applicable regulatory standards, design validation and compliance testing, and certification services. Our team is well aware of the required design guidelines to ascertain all wired & wireless interfaces, safety criteria, labeling right from the product architecture, component selection, board/hardware design and development process within limits at optimum functionality, with pre-compliance and final certification. Working with us would expedite the product's overall certification processes and go to market time.
Our hardware and software experts align to client's product goals, follow design level practices/compliances as per regulatory standards right from product architecture, component selection, board/hardware design and development to ensure timely execution at all the stages. We have a strong skill set in diversified domains involving feasibility research, building MVP (Minimum viable product) prototypes with quick turn-around time, final product release after pre-compliance validation and more. VOLANSYS would facilitate companies to get priority access and flexible slots at Partner Test-Labs in India, China, Taiwan, USA & Europe regions. 
Read our success stories to know how VOLANSYS perform design validation and compliance testing for various certifications.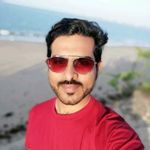 About the Author: Jay Patel
Jay Patel is associated with VOLANSYS Technologies as Principal Engineer for more than 4 years. He has rich experience working in Embedded Hardware domain involving product design right from concept/feasibility, system architecture, PoC/MVP, final product certification to mass production transfers. He also supports field trials/deployments of consumer and industrial products for our clients.