Rapid advancements in mobility solutions has ensured that with basic knowhows about the programming language, one can create a working mobile app. However, creating an app isn't enough for standing out in the giant and highly competitive app market. There is a lot more than the programming language, for a successful mobile app positioning in a crowded market.
We've brought ways that can help you develop and test mobile app with utmost precision.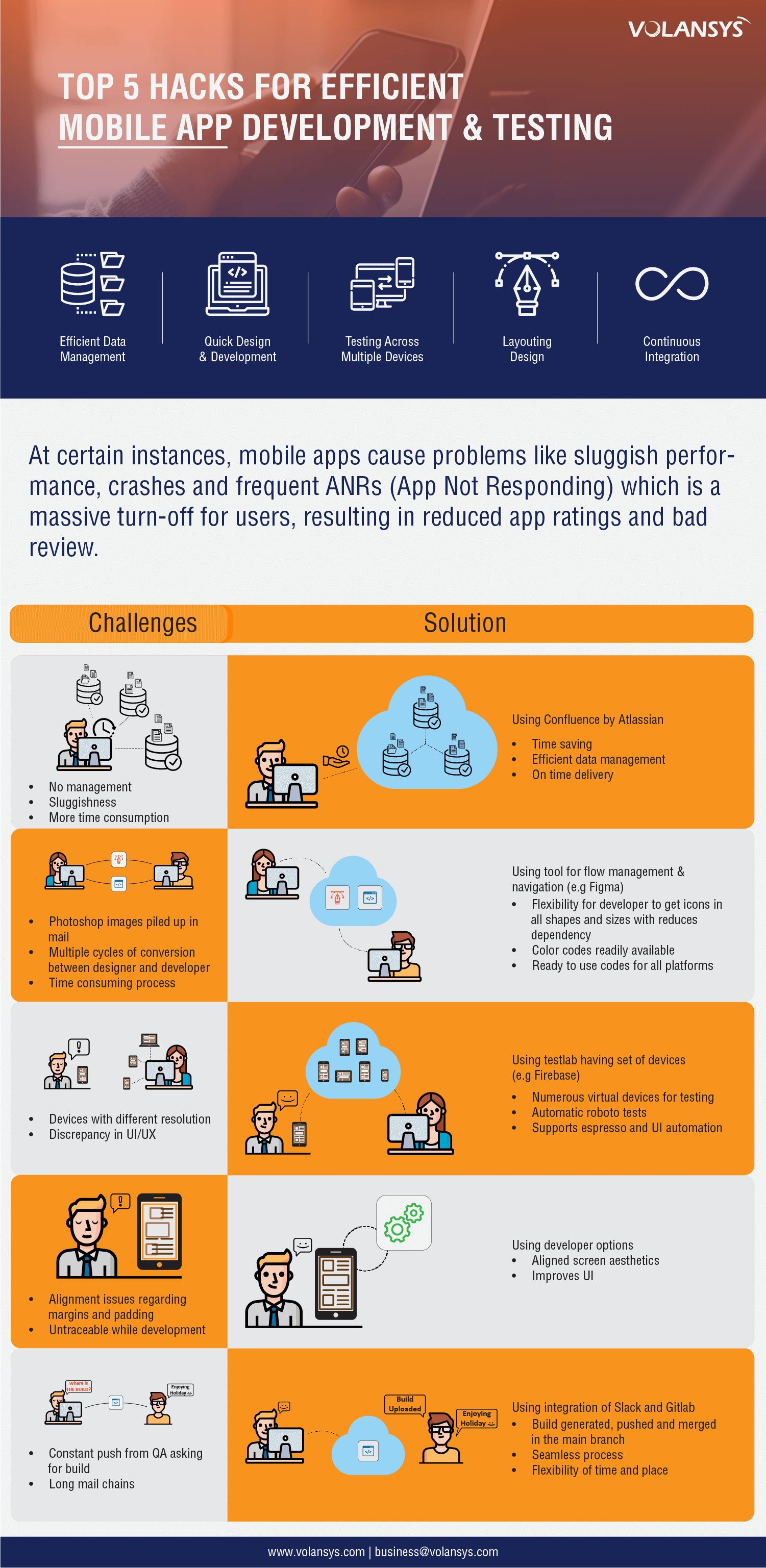 VOLANSYS' software development services include scalable mobile and web application design and development. With our foresight into next-generation software solutions and services, we help drive application transformation with our expertise in Mobility Solutions, Business Intelligence and Cloud Computing Services.
Are you looking for mobile app development and testing? Drop us a message at [email protected].
Roma Chaudhary
Roma Chaudhary is associated with VOLANSYS Technologies as a Mobile Engineer. She has 4+ years of experience in development of robust Mobile Apps on Android Platform. Her areas of interests are UI/UX, Architectural planning, and Mobile App Automation. She has worked on numerous mobility solutions in domains like Healthcare, Shopping, Lifestyle, and IoT.
Purva Shah
Purva is a Marketing Professional at VOLANSYS, responsible for positioning, branding, and marketing of the company. She is well versed with latest embedded trends and applications related to IoT, Embedded Vision, Autonomous Systems.